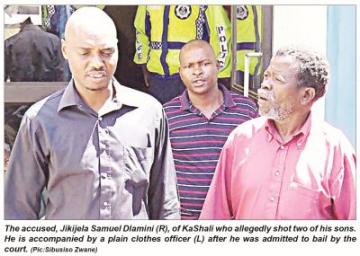 KASHALI - A land dispute led to a 76-year-old man being arrested for allegedly shooting two of his sons, one of whom is a soldier.The
LOBAMBA – Deputy Prime Minister Themba Masuku came to the rescue of Madlangempisi Member of Parliament Sibusiso Scorpion Nxumalo, who was accused of sleeping in
...
MBABANE - Two civil servants are accused of stealing 24 bags of fertiliser at Motshane RDA.RDA stands for Rural Development Area. Sibusiso Khumalo and Thulasizwe
...
MBABANE – Who is fooling who in the suspected cocaine bust at the Ministry of Labour and Social Security? This is a question that begs to
...
: Traditional wedding notice
Is the proposed 21-day notice prior to a traditional wedding good?