8 KONTSHINGILA MEN CHARGED WITH SEDITION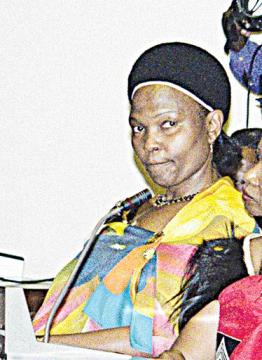 NHLANGANO – About 8 people have been charged with sedition following the past weekend's protest at Kontshingila against acting Chief, Gelane Simelane.

The eight men have been slapped with two counts each.
All the suspects are from KaGodloza Umphakatsi.
The men appeared before Nhlangano Magistrate Mandla Mkhaliphi yesterday.
During the case, Mandla Dlamini appeared for the crown.

The men arrived in court at around 11am. Magistrate Mandla Mkhaliphi remanded them back to custody till next Wednesday where they will have to appear before the High Court.
The suspects, according to the charge sheet are said to have incited violence against the lawful authority of Kontshingila Royal Kraal by engaging in unlawful protests and demonstration.

In the second count, they are alleged to have moved from KaGodloza Chiefdom to KaGwegwe Cheifdom without a license to hold public procession. They face three years in jail without a fine each if found guilty. The arrests come after residents first gave the acting chief a seven-days ultimatum to vacate the area as the chieftaincy dispute came to the fore.

Zwane has been acting chief for an estimated 27 years.
On Saturday, the residents clashed with the police, injuring one officer, as they proceeded in the direction of the acting chief's umphakatsi.
: MPs assault allegations
Should an independent team be astablished to probe the MPs' assault in a cell allegations?