No shorts, no miniskirts at nominations?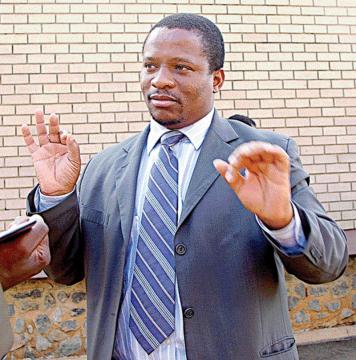 MANZINI – Members of some chiefdoms may have difficulty nominating should they come wearing miniskirts and short pants to imiphakatsi.

This is the view of Chief Petros Dvuba of Mpolonjeni in Mbabane.
He was reacting to statements that people who wish to be part of the tenth Parliament should be those of good standing in society.

The country will tomorrow morning commence nominations as part of the elections process for people who will be Members of Parliament in the tenth Parliament.
Constituency Headmen (Tindvuna teTinkhundla) and Constituency Development Officers (Bucopho beTinkhundla) will also be nominated. Dvuba said people who would be going to the imiphakatsi should dress properly and show respect as this is His Majesty King Mswati III's exercise.

The exercise will be conducted in various centres in the country's constituencies, such as royal kraals and other public centres.
"Endlukhulu akugcokwa tintfo letingatsatsisi. Nalabo labaphemile etinhloko kufuneka badukele," he said, loosely translated as, 'a dress code that does not make sense is not allowed inside a royal kraal. Even those who have relaxed hair should cover their heads when going to that place.' He said it would only be foreigners who would claim ignorance of such, because Swazis know very well that in duties that have been endorsed by the King, people should show respect.

Meanwhile, Madlenya Chief Mgwagwa Gamedze said chiefs should not interfere with the community members' decisions during the nominations. Gamedze is also the Minister of Justice and Constitutional Affairs.
He said nominations were meant for community members, not chiefs. He said the role of chiefs was to choose a day to call their community to the chiefdom to nominate.

"People will nominate people who they think will be capable of representing them in Parliament, Inkhundla and in the various chiefdoms; therefore, chiefs have nothing to do with their decisions. Even though a dress code also tells us more about that particular person's behaviour, we as chiefs are not the ones to judge that during election time," Gamedze said.