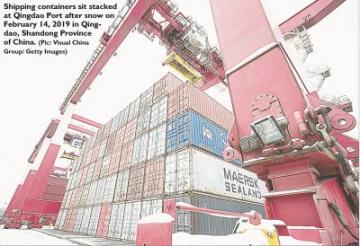 MBABANE – Massive loss! Due to the reported ban on China's exports to Eswatini, one local company's E70 million worth of containers are stuck in
MBABANE – Mainland China's tough stance against the Kingdom of Eswatini is biting hard. A group of teachers has had their hopes of relocating to
...
mfanukhona@times.co.sz MBABANE – Who is to blame between the giver and the receiver? If a document of the World Bank is anything to go by,
...
mbongeni@times.co.sz MBABANE – She is lucky to be alive. Former minister of Housing and Urban Development Stella Lukhele is thanking her God after surviving an attack
...
Should parents pay for building classes of repeating pupils?