The naked truth?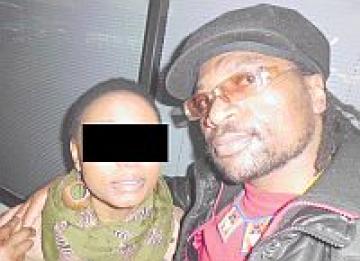 MBABANE – A Swazi working in the Swaziland High Commission in the United Kingdom (UK) is being blackmailed by her Zimbabwean boyfriend.
Images of the nude 35-year-old diplomat (her name will not be revealed) have 'gone viral' on the internet.
The pictures have been sent to various diplomatic missions representing the Southern Africa region in the United Kingdom.
They were also sent to various people in Swazi government structures, including ministries and to most of the woman's acquaintances.
Her ex-boyfriend Eric Mhlanga (42), a Zimbabwean national, is circulating the pictures because she refused to pay him 9 000 British Pounds which is equivalent to about E120 000 in today's currency which he demanded after they broke up about two weeks ago.
Mhlanga lives in Amsterdam, Netherlands a place where they spent quality time together during the height of their relationship.
This is where most of the pictures were taken by Mhlanga.
A close assessment of some of the pictures reveals that the Swazi may have not been aware that she was being photographed.
In various emails to her and her acquaintances, Mhlanga said he wanted to destroy her for refusing to pay the money he demanded.
"You thought you were too smart, now you pressed the wrong button. You have not seen anything yet. More is on the way. I will ruin you like rubbish," reads part one of Mhlanga's emails.
By publishing the images, Mhlanga said he wanted to make sure that his ex-lover lost her job in the embassy. He threatened that he would not stop spreading them until she was recalled.
Speaking to the Times SUNDAY this week, Mhlanga said the lady owed her money he paid to her family for dowry and to purchase rings for their engagement.
"She was in love with a Zimbabwean whom she duped into paying dowry which was set at E80 000 or 16 cows," he said. Mhlanga claims that he wired 5 000 British Pounds (about E65 000) into the woman's account and another cash payment of 5 000 Pounds was handed to her at a later stage.
Mhlanga said a further 1 200 Pounds (about E15 600) was used to purchase their engagement rings.
The Zimbabwean said he wanted his ex-lover to repay all the money he spent on her.
He will not stop exposing her dirty linen until she paid the money.
Following her alleged refusal to pay, Mhlanga initially emailed the pictures to the Swazi embassy staffers.
After failing to get the attention he required from the embassy, he emailed them to all diplomatic missions in the UK, which work with the Swazi embassy.
Mhlanga secretly took some of the pictures during the course of their love relationship.
He said he reported everything to the Swaziland High Commissioner last week but the accused woman was allegedly defensive.
"I warned her of the consequences of going public. She did not care, so here we are now. I was surprised when the High Commissioner herself refused to weigh in before things went out of control," he said.
Interviewed
When the embassy employee was interviewed on this, she said her former boyfriend was out to tarnish her image because they broke up.
She said all the negative information he published about her on the social network sites was false. She allegedly terminated their relationship after she realised that it was going nowhere following some developments which had happened in the life of her boyfriend overseas.
She conceded though, that there was money she received from Mhlanga.
"When he gave it to me, he never said I would repay it. He gave me a lump sum amounting to 3 000 Pounds, which is equivalent to E40 000," she said.
She asked not to elaborate on this issue, saying the matter was now being investigated by the Ministry of Foreign Affairs and International Cooperation which has issued a statement regarding this matter, saying the individual in question (Swazi woman) had been recalled with immediate effect, to assist with investigations.
"We want to assure that this matter is being treated with the utmost expedience, sensitivity and seriousness.
I only wanted sex – Zimbabwean
MBABANE
– Ras Mhlanga said he wanted sex from the Swazi woman he has extremely embarrassed.
He said the Swazi was 'cheap and easy.' Mhlanga said he would never be forced to love her because he never loved her in the first place.
He was happy to destroy and ruin her like 'rubbish' so that everyone in the country would be ashamed of her.
He said this in an email he sent to one of her sisters, who resides in the country last Tuesday. "You have seen nothing yet. Days and weeks to come videos will be circulating in Swaziland and everywhere. You will regret taking my money by force now 4 000 Pounds (E52 000) is costing your sister dearly," he said.
In an email to this reporter, Mhlanga confirmed having exposed the dirty information about his ex-lover.
"I never predicted this issue, how she treated and threatened me, claiming to have powerful contacts to destroy me. She bragged that I must go public, she did not care," he said.
"I admit I will lose money, fine but the battle ahead is for the brave only. I am a man of my words. I will be unleashing maximum damage infliction. Reputations are difficult to build, let alone a severe damaged reputation. I have severe arsenal to display, free for all."
Mhlanga has created a Facebook account just to spite his ex-girlfriend.
He created it under her name, as if she was the one who did it.
On this account, he posted a picture of the woman stark naked for her profile picture.
Within a short space of time, the account had accumulated 23 'friends.'
He posted a 'status update' at 3.25 am on Wednesday, January 23, 2013.
This was when he wrote demeaning and unprintable things about the embassy employee and her family.
Most of the friends did not respond to the status update.
'Stop dating foreigners'
MBABANE – The embarrassed diplomat says she is shocked and devastated by her foreign boyfriend's actions.
She now warns Swazi women against falling in love with foreigners.
She said with the experience of her Zimbabwean boyfriend, she had leant her lesson and would never date a foreigner again.
She said foreigners were very loving and convincing, making an example of her now vengeful boyfriend who used to spoil her to bits with money and gifts and she was convinced that he was the best thing to happen to her life he was an evil monster.
She said when she looks back to their love life, she discovered that he was, all along, manipulative and had evil intentions.
She believes she was lucky to have escaped from his claws but was disappointed that he has now set his energies towards destroying her.
She said she did everything with him in good faith and was not the monster he has turned to be now.
"We started going out in March 2012 and he was very loving, loving me to the extremes and he was the opposite of what he is now," she said.
"I believe he has mental issues that go with his obsession. I told him that he needs help."
She said Mhlanga nearly paid dowry for her and was thanking her gods that his true colours were revealed before they took serious decisions.