Suspect hangs in police cell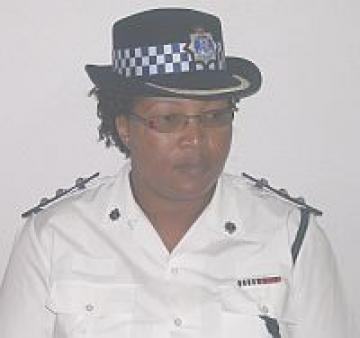 MATSAPHA – A suspect is said to have hung himself inside a cell at the Sigodvweni Police Station.
Sikhumbuzo Tfwala (28) of Mahlabatsini was reportedly found hanging by a police officer who had come to bring in another suspect into the cell.
Tfwala was arrested last Thursday at Mahlabatsini following a warrant of arrest that was issued by Senior Magistrate Joe Gumedze in October 17, 2012.
Charged
The suspect had initially been charged for housebreaking and theft but later had a charge of contempt of court added.
This was for failing to appear before the same court on October 17, after he had been granted bail which was fixed at E500 on August 8, 2012. Tfwala managed to pay the bail on the same day.
Tfwala stripped naked and used his pair of jeans and a sweater to hang himself inside the toilet of the cell.
"I heard that the deceased suspect climbed the toilet window bars in order to reach the rafters and hanged himself.
"The police officer who brought another suspect shouted jokingly to the Tfwala that he was going to have company in the new suspect that was being brought in," alleged a source.
Dangling
According to the source when he did not get a response, the officer went further into the cell and found Tfwala dangling from the rafters.
By Friday the Sigodvweni Criminal Investigations police officers had already located Tfwala's girlfriend and were still to notify his next-of-kin about his death.
Police Public Relations Officer Superintendent Wendy Hleta confirmed the incident and said the police are investigating the matter.
Some of those who died in police cells
MBABANE - A 26-year-old man of Manzana died mysteriously and reportedly under violent circumstances while inside a holding cell at the old Mbabane Police Station.
Sihle Bhembe is alleged to have banged his head several times against the wall months ago and was only discovered the following day of the tragic incident.
Bhembe, who was working as a gardener at Thembelihle, had spent three days in the holding cell.
Questioned
Bhembe's family questioned the circumstances surrounding the death.
They battled to understand how the police did not hear Bhembe when he was allegedly banging his head against the wall, as the holding cells at the police station are close to the reception area where there is an on-duty police officer.
Bhembe who was the last born in a family of three, is survived by his two-year-old daughter
Sipho Stephen Jele of Ncabaneni in the Manzini region was found by another inmate allegedly hanging from the rafters of a prison toilet.
He is said to have used a blanket seam to hang himself.
Jele is said to have been formerly attached to Sappi Usuthu though only through a contractor.
Arrested
He had been transferred from police custody to the Sidvwashini Remand Centre after being arrested during the commemoration of Workers' Day. 
Jele was arrested by police for being found wearing a T-shirt bearing the name of banned political group, the People's United Democratic Movement (PUDEMO).
Information that was gathered was to the effect that Jele was kept in police custody after his arrest, until on a Monday when he appeared at the High Court before Justice Bheki Maphalala for a bail application.
He, however, requested to be transferred from police custody to the Correctional Services institution pending finalisation of the matter and he was granted.
He was kept at the Sidvwashini correctional prison until he met his death.
Deceased stole chicken portions
MATSAPHA – Sikhu-mbuzo Tfwala was arrested for breaking into a house and stealing, among other items, a packet of chicken portions.
In his court appearances, two days were set as trial dates but on both dates he was never prosecuted.
The initial charge was housebreaking and theft where he allegedly broke into the house of Musa Methula at Mahlabatsini.
He is said to have stolen a 54cm television set valued at E1 100, chicken portions worth E36 and a DStv decoder and remote control valued at E1 336.
Following his arrest by the Sigodvweni Criminal Investigations Department (CID), Tfwala made his first court appearance at the Matsapha Magistrate Court before Magistrate Lucky Groening on August 20, 2012. In his first appearance his rights of legal representation were explained and he elected to conduct his own defence.
Custody
He was then remanded back into custody until August 28, 2012.
In his second appearance, this time before another Magistrate, Joe Gumedze, on August 28, he pleaded not guilty when the charge was put before him and he applied for bail which was granted at E500.
Tfwala managed to pay the sum the same day.
He was warned for his next appearance on September 11, which was supposed to be his trial date.
Tfwala came to court on September 11, which was his third appearance and told the court he was not ready to proceed with the case as he was not feeling well.
He explained that he had been hospitalised. He was then warned to appear befor court on September 18, pending his recovery.
On September 18, he went to court and told Magistrate Gumedze that he was feeling well and October 2 was set as the trial date.
Postponed
The suspect's fifth court appearance, on October 2, was postponed to October 4, for continuation.
The case came back to court on October 4, and Tfwala was remanded out of custody until October 17, for trial.
On October 17, Tfwala's name was called three times by the court orderly within the courtroom and he never responded.
The Public Prosecutor Sipho Shabangu applied that a warrant of arrest be issued and Magistrate Gumedze granted it.
Since October 17, Tfwala was on the police's wanted list until he was apprehended last Thursday and charged with contempt of court.
---
COMMENTS:
- hardly a few weeks after the arrival of equtorial Guinea trainees in the police force a suspect dies in the custody of the police. does that mean its no longer safe to be remanded for the sake of the pursiut of justice. yes its seems so. lets hope it happened by itself and not inflicted. So many die, but here you are soon stunted by the gravity of the matter with which the deceased was incacerated and you are soon bemused by the possibility of external distressing issues that may culminate to the suicide, its insubstantial to me. the question therefore is, is there anything fishy? my answer is, for christ's sake i dont know.
November 26, 2012, 4:01 pm, stanley sangweni
- Very sad indeed although the Sigodvweni Police Station is wellknown for such cases. If your relative has been arrested by those people you doubt if he will face trial or die before going to court. This is not to suggest that the officers are murderers but it is a fact that their suspects like to kill themselves-NOBODY KNOWS WHY. It happens now and again but nothing is being done to see to it that such cases stop. What I know is that the police station oparates 24/7 and the suspects are under the supervision of police officers day in and day out. May his soul rest in peace and may the Almighty God comfort his relatives while preparing for the funeral.
November 26, 2012, 4:01 pm, Prince Delani Khanyile
Do you think the Luke Commission is being treated unfairly?