NOSIPHO NOT BACKING DOWN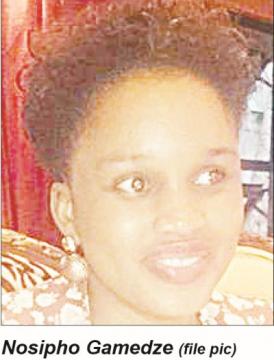 MBABANE – There is no end in sight! Nosipho is opposed to the view by the late Victor Gamedze's wife Lungile and her daughters that the blood-stained T-shirt which the businessman was wearing when he was killed should be used in her DNA test.

The prominent businessman and football administrator died on January 14, 2018 after he was shot at Galp Filling Station in Ezulwini.
Lungile and her daughters are of the view that the blood-stained T-shirt could be used to conduct the DNA tests for Nosipho, whose paternity is being challenged.

Challenging

The trio is also challenging the judgment of Judge Nkosinathi Maseko, who found that there was no evidence that was placed before the court to suggest that the late Gamedze was not the biological father of Nosipho.
Through her attorneys, Nosipho yesterday filed a notice of intention to oppose the appeal filed by Lungile and her daughters.

The notice was filed in the Supreme Court by her lawyers from Howe Masuku Nsibande Attorneys. Detailed reasons why Nosipho was opposing the application to use the blood-stained T-shirt for purposes of conducting a DNA test would be outlined in the opposing affidavit, which her attorneys are yet to file in the highest court of the land.

She is not only opposing the application to produce new evidence but she is also against the move by Lungile and her daughters to have the judgment of Judge Maseko overturned by the Supreme Court.

In the appeal, Lungile submitted that the evidence of the blood- stained T-shirt was crucial because in her answering affidavit, Nosipho stated as follows: "I must bring it to the attention of the court that I would have agreed to the test if my father was alive. The procedure now that he is deceased, blood samples ought to be taken from applicants (Tiyandza and Temalungelo), my mother and myself."
Do you believe that the announcement of pay cuts for politicians was window dressing?