E100m investors for real - King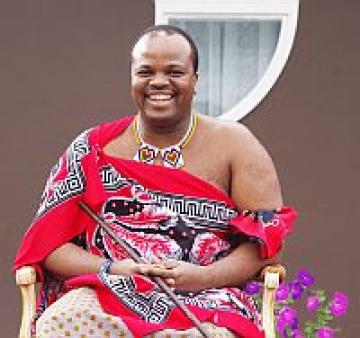 LUDZIDZINI – The E100 million worth of Taiwanese investment expected to flow into Swaziland will happen soon and has the full backing of Taiwan President, Ma Ying-jeou, His Majesty King Mswati III has said.
The King said it was the Taiwan president who presented to the Swazi delegation those behind the investment, expected over the next two years.
His Majesty was speaking during a media briefing at the Ludzidzini Royal Residence upon his return from trips to the Republic of China on Taiwan and the United Arab Emirates.
The King gave assurance that the businesspeople of both Taiwan and the UAE will definitely be coming to the kingdom for investment.
In the UAE, the King said they were able to meet a number of businesspeople on the sidelines of the Energy Summit that was hosted there.
"We engaged the businesspeople on issues of cooperation with Swaziland on different forums. They made a commitment that they will be coming to Swaziland. But the success will be witnessed once we start reaping the fruits of the investments they will be bringing – that is when we will realise the impact.
"Otherwise they have shown enthusiasm to come to Swaziland."
On the Taiwan visit, the King had been invited by the president following his trip to Swaziland.
"We honoured the invite and we were well received there.
"They had prepared well for our visit, including hosting a state banquet for us, taking us on a tour of the country and meeting businesspeople who assured us that they are coming to Swaziland."
The King said the Taiwanese investment was five-pronged; a pharmaceutical plant, a food processing plant, a bottled water plant, a cosmetics plant and a granite and marble venture – which are expected to create over 3 000 jobs.
"These businesses will be coming to Swaziland soon. It is now a matter of looking at the logistics."
The King said the investment will rely more on the Royal Science and Bio-Technology Park, whose construction has already commenced.
The trips to the UAE and Taiwan follow that to the United States of America where the King had attended the UN General Assembly, but took time to meet a number of businesspeople who also indicated their eagerness to invest in Swaziland.
These businesspeople included the celebrated Jacob 'The Jeweler' Arabo, who flew into Swaziland a few days after the King's return from the USA.
Arabo was the King's guest when His Majesty graced the graduation ceremony at the University of Swaziland.
 
 
Minister of Foreign Affairs and International Cooperation Mtiti Fakudze said Arabo would be exploring investment opportunities while in the kingdom.
Should the minister of Health, PS and director of health services be relieved of their duties for failing to solve the problems engulfing the public health sector?