Miss Cultural Heritage tickets out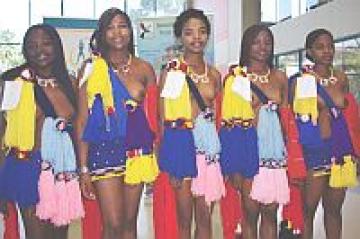 MBABANE – Tickets are now available for the Miss Cultural Heritage 2012/2013 contest.
Each ticket costs E150 for the gala event which will be held on September 8 at Nisela Safaris.
"Tickets are available through MTN Mobile Money e-ticketing and will also be made available in other outlets to be announced soon," said Pageant Director Noncedo Mbambo. During the day there will also be a family fun day which will start at 10am until 6pm for the contest to commence at 7.30pm. Mbambo advised people to get hold of the tickets as soon as possible as they are very limited.
"There will be lots of activities and fun games on the day as a build up to the main event. The family day will include horse rides, sponsorship promotions, jumping castles, face painting, and performance for the whole family and parents should come along with children for a day full of fun," said Mbambo.Purchase tickets through MTN Mobile Money will be delivered through a short text message (smS). The contest will start at 7.30pm until 10pm.