DAD'S ADVICE FOR 'DZODZO': SURRENDER, FACE CHARGES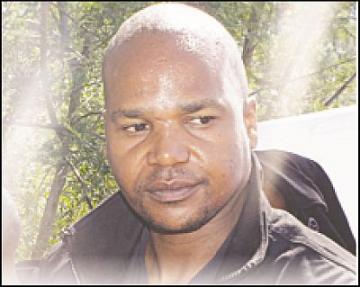 MBABANE – "If I knew his whereabouts I would encourage him to return and answer (to the charges he faces) as this is solely about him."

These were the words of Alfred Luthango, the father of murder suspect Sicelo 'Dzodzo' Zikalala/Luthango. Alfred was speaking during an interview yesterday where he was asked about what advice he had for his son as a parent and senior citizen of the country.

Police have officially announced that 'Dzodzo' was a prime suspect and wanted in connection with the murder of businessman and football administrator Victor Gamedze, who was gunned down while at Ezulwini Galp Filling Station about three weeks ago. His alleged involvement in the murder that shocked the whole country was announced by the National Commissioner of Police, Isaac Magagula, who further dangled a carrot of E450 000 to anyone who has information that would lead to the successful location of the suspect and his two alleged accomplices, believed to be South African nationals.

Alfred, though not wishing to delve much on the issue of his son which made headlines yesterday, said he was not informed by anyone that his son was wanted by the police in relation to any matter. He said he was not even aware of the whereabouts of his son as they did not live together. He stated that 'Dzodzo' lived on his own while he (Alfred) lived with his other son.

Last weekend, there were rumours circulating on social media that 'Dzodzo' had been murdered in South Africa. There were also reports to the effect that news of his 'demise' was delivered to his family and funeral arrangements were about to be initiated. However, Alfred refuted this as he said he was not aware of any rumours about his son being dead.

When asked whether they did not live in fear following the events leading to his son being wanted by the police, Alfred said it was better because they did not live together. When he was asked about 'Dzodzo's character, he said all children were the same. He said he did not know him as a troublesome child but he was fine.

Although 'Dzodzo' is a prime suspect in the murder of Gamedze, to Alfred, he was still his son.
According to neighbours at his parental home in Mpolonjeni, 'Dzodzo' used to visit his home with some of his friends and was preparing to build his own house at the area.
Is government serious about reducing the wage bill?