Peugeot to close down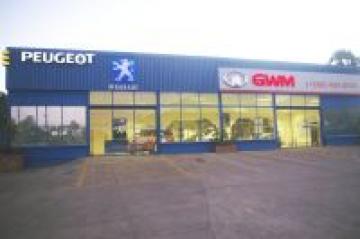 MBABANE – Local motor vehicle supplier, Peugeot faces closure after allegedly failing to pay its debts.
Its assets could also go under the hammer, in a bid to yield a dividend for its creditors.
Peugeot is a trading name for Classic Motors, which operates at the Mbabane Industrial sites and deals with Peugeot and GWM vehicles.
A petition seeking the liquidation of the company has been brought to the High Court by the company's Director Peter Frank Barbosa. The matter was heard on June 23, 2009 and Justice Mbutfo Mamba granted an interim order for the liquidation of the company. The order could be made final on July 17 2009, if there are no objections from interested parties. The liquidation of the company, which will be the 14th local company since last year, could see an undisclosed number of people currently employed by the company losing their jobs.
The application comes at a time when many vehicle manufacturing and sales companies are hard hit by the global economic crunch, especially internationally where there have been thousands of jobs lost.
Barbosa alleged in the petition, that Classic Motors owes him over E1 million by virtue of him being its creditor and contributor. He argued that it is proper to wind up the company so that it could pay up its creditors. He alleged that the company does not have enough money to pay its debts and the loan he had advanced to it, which stood at E1 263 110 as at June 15, 2009.
He also alleged that it was in the best interest of the company to be wound up as it does not hold security.
"Classic Motors has liabilities of E7 118 354.03 and assets of E2 269 616.21 as more fully appears from its management accounts," reads part of his petition.
Barbosa argued that it would be to the creditors' advantage if the company is wound up, because its assets would be realised and it would yield a dividend for them. He also argued that the assets would be realised at their true value and the proceeds would be distributed evenly among them.
He also mentioned that he has appointed Joseph Ndallawa of Ndallawa Chartered Accountants to be a provisional liquidator of the company.
Barbosa is represented by Paul Shilubane in the matter.