Speedy, Stoan, Christos and Thebe for second Spring Bash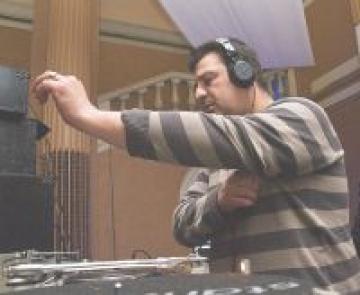 MBABANE – South African record label Kalawa Jazmee will send a convoy of artists and deejays for the second edition of the Spring Bash.
The event to be hosted by Swaziboy Entertainment has been dubbed 'Spring Bash-Kalawa Jazmee Edition'.
It will be held at Esibayeni Lodge on the lawn on September 5 starting at noon until morning.
"This time we are bringing it bigger and better. We have decided to get Kalawa Jazmee on board for the second edition and I am sure that the show will be fun," said Swaziboy Director Mthunzi 'Shadow' Zwane.
The Kalawa Jazmee crew will include artists Thebe, Stoan and Speedy as well as deejays Oskido, Bobster, Mono-T and Christos.
Locals will also have a hand in ensuring a groovy day for funlovers and will include deejays Wicked and Jose doing a live collaboration, Tibza, Crooks, Mbo, Papz, Smish, Tenderness and Swaziboy first lady and local songbird Lando Dlamini.
Tickets to the event are available at Nando's (Mbabane and Manzini), or from Siviwe Motsa at UNISWA Kwaluseni Campus and at Swaziboy offices at Dlanubeka Building in Mbabane.
Presale tickets sell at a discounted fee of E80 while it will cost E100 at door.
Since this will be a day to welcome the start of the summer season and there will be a dress code to conform to.
Spirits
"Guys should come strictly dressed in sneakers or flops, shorts and shirts and the same goes for ladies who are expected to turnout in sandals or flops, shorts, tops and flowers (blooms) to add colour to this wonderful event," stated Zwane.
He added: "Come with camp chairs and empty cooler boxes and bring your celebratory spirits along."
The first Spring Bash edition held last year was a blast and featured South African group Shana and deep house music guru DJ Fresh.
The event was well attended and people had fun throughout the afternoon until the next morning.
---
Comments
That would be a 1st, Swazis conforming to a dress code. Good idea though
Aug 16, 2010, 9:33 PM, Thandeka Dlamini (tkdlamini@yahoo.com)