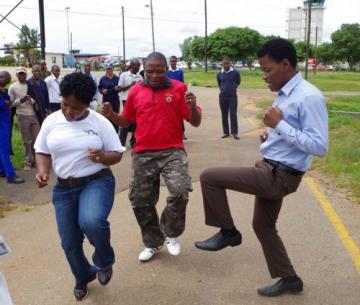 MATSAPHA - The Swaziland Transport and Allied Workers Union (STAWU) has sent a warning to passengers to use airplanes at their own risk. This follows the
MBABANE – Two men suspected to be involved in the Build It heist were shot and killed during a shoot-out with the police. The two suspects
...
HLATIKHULU – An angry man set his dogs on two Swazi TV inspectors and further assaulted one of them with an axe handle.The assaulted Swazi
...
MBABANE – Parliamentarians from the ninth Parliament will be remunerated based on Finance Circular No. 1 of 2010, it has been established. Acting Principal Secretary in
...
Weather Data not Available at the moment
Do you think government should pass a law to exempt medical supplies from taxation?