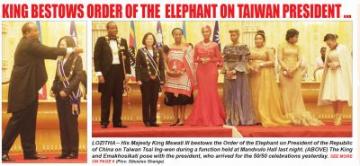 NKONJWA – Tragedy struck a family when a brother and sister died, reportedly after drinking water from a container that had previously stored a pesticide. A
MBABANE – A prominent Malkerns businessman has found himself in the middle of a sex scandal after he allegedly refused to pay a sex worker.
...
MBABANE – Like raging bulls in the same kraal, police and demonstrators clashed a number of times. This was during a march led by pensioners to
...
MBABANE – Government is seemingly not prepared to submit itself for arbitration for the unresolved dispute regarding the cost of living adjustment. Through the office of
...
Does muti make things happen?