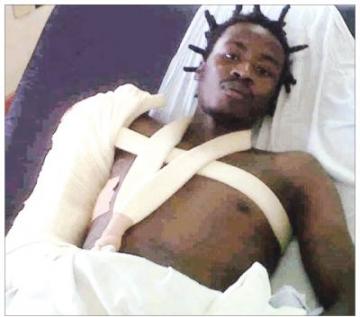 SITEKI – A Swazi man miraculously survived after he was shot four times while in Durban South Africa about two weeks ago. Sandile Sifundza, who is
MBABANE – Offices of Zwemart Private Investigators (PIs) were yesterday raided by 13 top police officers. The police team seized two central processing units (CPUs), two
...
SITEKI – A Swazi man miraculously survived after he was shot four times while in Durban South Africa about two weeks ago. Sandile Sifundza, who is
...
MANZINI – SNAT has succumbed to pressure from its membership and will convene an extra ordinary general meeting in two weeks' time to discuss the
...
Conditions for Mbabane, SZ at 2:59 pm SAST
Current Conditions:
Partly Cloudy, 29 C
Forecast:
Thu - Mostly Sunny. High: 31 Low: 17
Fri - Showers. High: 23 Low: 15
Sat - AM Showers. High: 24 Low: 16
Sun - Partly Cloudy. High: 29 Low: 16
Mon - Mostly Cloudy. High: 26 Low: 17
Full Forecast at Yahoo! Weather
(provided by
The Weather Channel
)
Do you think the elderly receiving double pay on their elderly grants is good news?