SIXTEEN GIRLS REGISTER FOR MISS SWAZILAND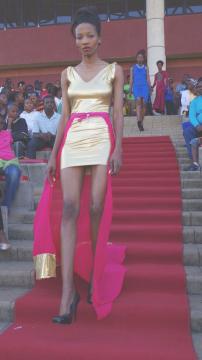 MBABANE – Former Times of Swaziland journalist and model Zitsile Maziya has joined the Miss Swaziland contest.
About 16 contestants in total have been recruited for this year's pageant.

This was confirmed by the Miss Swaziland pageant Pubic Relations Officer Mkhululi Maziya yesterday. According to previous reports the committee had been struggling to find potential contestants and eventually had to find some of the ladies at the main Reed Dance ceremony and the last two at the Shiselweni Reed Dance which was held at the Mbangweni Royal Residence.

The Miss Swaziland finals will be held at the Royal Swazi Convention Centre on Saturday, November 9.
"Entry forms are still available at Curves (Mbabane and Manzini), Movie Zone, Lewis Stores (Piggs Peak and Nhlangano), as well as Siteki Hotel," said Maziya.

The contestants include Nadia Nascimento, Samkelisiwe Magagula, Andile Slenge,Wabandiswa Gumedze, Niza Siwale, Ntombenhle Ndwandwe, Sebe Tsabedze, Zodwa Dlamini, Zandile Sihlongonyane, Celiwe Sibandze and Nothando Simelane.
Others are Noncedo Mbuyisa, Sebe Tsabedze, Zodwa Dlamini, Zitsile Maziya and Nomcebo Dlamini.
Do you think that multiparty democracy and the Tinkhundla system could co-exist?