Liqoqo calls PM to order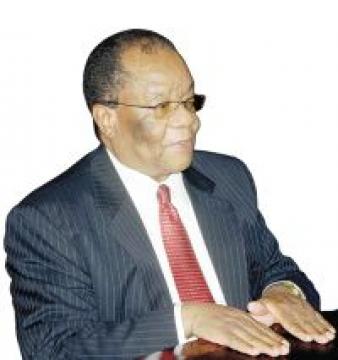 MBABANE – His Majesty King Mswati III's advisory council, Liqoqo, summoned the Prime Minister last week to impress on him the importance of carrying out the King's order on the impasse with teachers.
This was revealed by the Chairman of Liqoqo, Chief Logcogco, during an interview yesterday morning.
He said they summoned the Prime Minister, Sibusiso Barnabas Dlamini, because they had concerns after reports that the Minister of Education and Training and the Attorney General had said that Cabinet would need some time to meet and deliberate on the King's pronouncement at the end of the People's Parliament.
"Libandla summoned the PM on Tuesday and fortunately he heeded our summons this time around. This was after reports that government through Cabinet was to further deliberate on the King's order that teachers must all return to work. We were taken aback as to who the leader in this country is if His Majesty's orders are further deliberated on," Prince Logcogco said.
The meeting with the Prime Minister on Tuesday came at the height of the confusion over what exactly His Majesty the King had said.
The Swaziland National Association of Teachers (SNAT) said the King had said all teachers should return to work and this referred to teachers who were still on strike and the teachers who had already been fired for engaging in the strike.
The Minister of Education, however, said the King's pronouncement did not refer to the fired teachers and he further called upon them not to return to class on the Monday as the King had said.
The minister said Cabinet was still to meet to look into the King's speech.
Prince Logcogco said this was why they took it upon themselves to call the PM to explain government's position on this issue.
"We wanted to get it from the head of government as to what their plan is concerning the true well being of the Swazi child if even the King's order is taken for granted.
" Liqoqo is for the future development of this country and it affected our consciences to see children's futures being jeopardised," said Chief Logcogco.
When quizzed further the prince refused to divulge what the Prime Minister had submitted before the council.
He said it was up to Dlamini himself to disclose what he had said when probed.
On Saturday, the premier said government had never taken a position contrary to the King's pronouncement.
On government's position as articulated by the Prime Minister, Prince Logcogco refused to be drawn on whether they had any influence on Cabinet's apparent change of heart.
"I wouldn't like to speculate that Tuesday's meeting with the PM might have contributed to his or government's change of heart in this matter. The SNC is an advisory body to His Majesty King Mswati III and ours was just to get clarity from the PM regarding this matter," said Chief Logcogco.
When called yesterday, the acting Prime Minister, Themba Masuku, said he could not comment on the meeting between Liqoqo and Dlamini because he had not been briefed on what transpired there.
---
COMMENTS:
- Yebo ke! Sati loku ke tsine, kutsi inkhosi yaze yakhuluma, akekho lonemandla ekuhlatiya livillayo, litsatfwa njengoba linjalo. No matter how educated one may be. Let all teachers back to class. Now, the problem faced by this ever forward cabinet, is the issue of those new teachers who have already signed five months contracts with the TSC, as replacement of the ''fired'' teachers. Now is the time for the Attorney General to ensure that these are paid their dues. This cabinet never ceases to blunder. Lets see how this one would be addressed without making the already broke government more broke.
August 20, 2012, 8:24 am, Sgaga
- I'm pleased to hear that Liqoqo is still alive and kicking after a long four-year slumber. I had thought they had been disbanded given their deafening silence when they should in fact have been raising hell. The country is being razed to the ground and nobody is saying anything. Liqoqo has a number of strong men who have principles, and Prince Lugcogco is one of them. It confuses me when they keep quiet when the country is falling apart. Cabinet (or should I say someone in cabinet) is bent on creating anarchy in this country. Even a small child can see that. It's not about what cabinet is doing wrong, but it is about how good men and women of character are responding to the chaos created by gov't. Keeping quiet now is helping nobody. We don't want to see a situation where people will start paying allegiance to people in Mbabane when we still have a very high office at Lozitha Ehlezi. What I see right now is very scary and I pray that Liqoqo can see where this stand-off is going in terms of usurping traditional powers. I wish we had men with guts like Phesheya to write a fateful SMS saying "you're fired"!
August 20, 2012, 3:25 pm, Thoughts Without Borders (thoughts@yahoo.com)
- all teachers should go back 2 class ,the king said. What's de problem manje
August 20, 2012, 3:25 pm, linda (lindamlindos53@gmail.com)

How much are you planning to spend on Christmas gifts and festivities this year?