Ngoma' splashes cash!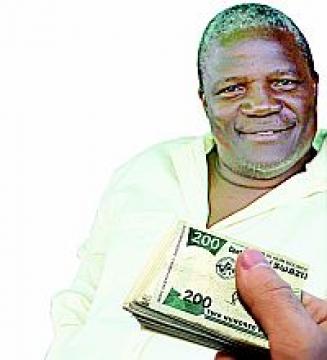 MBABANE – In an effort to boost the players' morale ahead of Sunday's Charity Cup semi final clash against Young Buffaloes, Mbabane Highlanders directors have dug deep into their pockets to incentivise their players.
On Tuesday evening, the players were given E10 000 to share among themselves as a 'winning bonus' for the semi-final play off 2-1 victory over Manzini Wanderers. Yesterday, they shared E20 000 among themselves on what the club said was 'back pay' promised by the directors when the season ended in May.
A source close to the players disclosed that they received the money.
"We got the win bonus over Wanderers yesterday (Tuesday) where each player got E500. We were very happy because incentives are what boost our morale," the player said.
Yesterday, the team was also told to win the Charity Cup on Sunday, to be able to get a share of the E600 000 first prize money.
Mbabane Highlanders PRO, Dumisani Sibandze confirmed that the players have in the past two days shared about E30 000 which was incentives from the directors.
"It is true that our players have received something from the directors who are trying their all to keep the club happy. We all know that incentives play a crucial role in motivating a team, hence it would be proper for everyone in the club to support the directors in their endeavour to uplift the spirit in camp," he said.
Chairman, Senator Ngomuyayona Gamedze, said the focus at the moment was on Sunday's clash.
"The directors work as a team and they all share their resources for the club. We do not need any distractions at the moment, hence I wish to urge everyone in the team to put aside their differences and focus on helping us win the trophy. We need everyone's prayers at the moment," he said.
About the existing feud between MC members he promised to issue a detailed statement on Monday.
The club face Young Buffaloes in the first semi final of the Telecom Charity Cup at 8.30am and they might face either rivals Mbabane Swallows or Manzini Sundowns in the final at 3pm if they win against the army side.
How much are you planning to spend on Christmas gifts and festivities this year?