No increment for 3 years!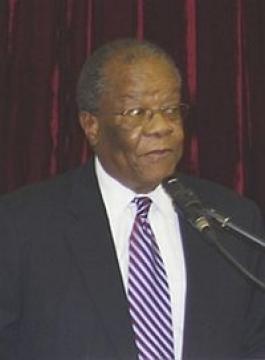 NHLANGANO - The Prime Minister, Sibusiso Barnabas Dlamini, has said there will be no salary increase for civil servants for at least three years while the economy of the country recovers.
This statement from the PM comes in the midst of an indefinite strike by teachers who are demanding an increment of 4.5 per cent to their salaries.
Civil servants under the National Public Service and Allied Workers Union (NAPSAWU) have also announced that they will be engaging in a three-day protest action next month to also demand a 4.5 per cent salary increment.
Explaining government's position, the Prime Minister said Swaziland's wage bill was too high compared to other SADC countries yet it had a population of about 1.1 million people.
Dlamini said this yesterday during the Shiselweni Smart Partnership Dialogue held at the Ngwane Teachers College.
He said a country like Rwanda had a population of about 11 million people and the number of civil servants was equal to that of Swaziland.
He said government was reluctant to effect a recommendation by the International Monetary Fund (IMF) and World Bank that it cut the civil service by 7 000 workers because that would render more Swazis unemployed and push them further into poverty.
"For the next three years there will not be any salary increase for civil servants until the country's economic situation stabilises. We have been advised many times by the IMF and World Bank to cut our civil service by 7 000 workers to reduce the wage bill. Reducing the wage bill means retrenching and cutting of salaries of civil servants.
We are currently negotiating with civil servants based on these recommendations, but government's position is that there will be no salary increase for civil servants for the next three years. The bad part about retrenching is that many people will lose jobs while the cutting of salaries will compromise the livelihood of the civil servants because they are used to getting paid a certain amount," the PM said.
He said the IMF had made it clear that it would not support requests for budget support until the wage bill is reduced.
"We are, however, still engaging the IMF and World Bank regarding how we can find a lasting solution to the problem without sending any civil servants home. One way of reducing the wage bill is to send home the dead wood that has held key positions in various government ministries and very soon we will do this," Dlamini said.
The Prime Minister also disclosed that Cabinet had stopped overtime payments to civil servants due to the current economic crisis. He said nurses and armed forces were, however, the only institutions considered for overtime.
According to the PM, the country is expected to get E7 billion from SACU (Southern African Customs Union) as its share this year.
"In 2010 we got E5.1 billion as a share from SACU and in 2011 the money decreased to E1.8 billion, hence the economic crisis experienced by the country. At least this year we will get E7 billion. This, however, does not mean our problems are over and we should just waste the money. There has been progress as the country has been able to collect E1.7 billion in the first three months this year and this is a sign we can do better. We will continue to fight corruption by strengthening the Anti Corruption Commission which has been toothless for a long time," Dlamini said.
Also present at the dialogue was the Deputy Prime Minister Themba Masuku, Shiselweni Regional Administrator, Paul Dlamini and the principal of the Ngwane Teachers College, Dr Amos Mahlalela, among others.
The theme for the dialogue was 'Turning Challenges into Opportunities'.
This will just fuel our strike - SNAT President
MBABANE – The President of the Swaziland National Association of Teachers says government's decision to freeze civil servants' salaries will add fuel to the current strike action they are on.
Sibongile Mazibuko, in an interview yesterday afternoon, said they believe government is deceiving the public when it says it does not have money. She said they believe Cabinet is not handling this matter with clean hands because it awarded itself lucrative perks in 2010 with Circular No. 1, only to then turn around and say there is no more money for everyone else.
"Cabinet will be dissolved next year and by then they would have amassed enough wealth for their hefty exit packages," she alleged.
Mazibuko said teachers are already very angry and the Prime Minister's statement will only make matters worse.
---
Comments
We are not taking those lies and we are tired of them. How can he talk about a large wage bill uma kusachashwa emasotja nemaphoyisa nalabanye bantfu labangakadzingeki. Circular NO 1 solo umile, he is not serious. Sifuna kubona lushintjo hhayi lomdlalo lo. In Malawi the President is talking the walk hhayi lomdlalo lo. Iphi i deposit yendiza Barnabas, kutsengwe indiza lensha la, awume kudlala ngatsi. Yonkhe lentfo loyishoko aykholakali noma ngabe umuntfu ufuna kangakanani kuykholwa, ngemanga nje lawa. We will go on with the strike, hamba ekhaya uyodlala nebatukulu bakho hhayi tsine.
Jun 29, 2012, 3:13 AM, Makhala Dlamini (khals@yahoo.co.uk)
Barnabas ne skim sakho sa hulumende nifile kudlala ngats. Maswati lamahle nayi i wage bill- The total amount of money that a company or organization pays to its employees. Sicela nehlise lelenu liholo bcoz linganetisa bo driver labang 4 in the same jungle u running. Sicela emandla abuyele kubantfu, sitivetele kutsi sifunani. Ekhaya Barnabas ne cabinet yakho, nemaphoyisa akho.
Jun 29, 2012, 3:13 AM, Mr Makoya (gnrlsa@gmail.com)
How very convenient for him to just announce that and hopes all should be done with that statement from now on i am with the teachers on this one dont bow bo tishela kuyadlalwa la bona ngapha they have been singing a song about amending circular no1 kuphi la bacabanga sibanftwana asiboni kwentekani .... teachers with all the civil servants join in the waya waya not labo 3 days proposed kuyadlalwa ngebantfu la nxxxxxxx
Jun 29, 2012, 3:13 AM, sgacamabhande (citezen@swazi.sz)
How sure is the PM that the situation will improve in three years? Who has he consulted to reach this decision? Mr. PM if you think you will dictate to the nation think again, the nation is sick and tired. You give yourselves circular 1 and increase salaries for soldiers and police then tell us lombhedvo lo. This time you have caught the snake by the tail and you will feel it. How do you expect us to survive with all these increases, how?Phambili bothishela phambili !
Jun 29, 2012, 9:47 AM, Mpho Sethlabi (mpnosethlabi@yahoo.com)
Mr PM i think you are losing it now. What about circular no 1? The external trips that are taken by the so called politicians? i-jet yona ibuyaphi? The recruitment of forces wone ke? How are we gonna meet the SRA,s?. We are not politicians ATM,s. No lukhetfo next year, Its time for change Swazi people if its not now then change will never come.
Jun 29, 2012, 9:47 AM, zinjazikhamunwabu (cyah.khumalo@gmail.com)
If this is not contained in an amicable manner and on time, then this country is headed to some serious civil strife. Its small things like this, that can be bring a whole country's government and its leadership to its knees. The sooner these are addressed the better. Fighting fire with fire will not solve anything. Vinny Ocean.
Jun 29, 2012, 9:47 AM, Vinny (vinnyocean@gmail.com)
That means iwayawaya itophela after three years. Awu shwele nkhosi.
Jun 29, 2012, 10:30 AM, NS
Asifuni kuchashatwa nguBarny and company! Bona bahole tizumbulo tsine sihole ishintji,wuwi ngumhlolo ke loyo.Phambili nge*waya waya* phambili bothishela,we lead they will follow.
Jun 29, 2012, 10:42 AM, sebe (sebenele@yahoo.com)
So now Mr PM you have adopted a cherry picking approach to what the IMF recommended. One of the recommendations was that Tibiyo should pay taxes. In fact the IMF did not say freeze salaries for 3 years, it said cut the wage bill by E 300 million (1¼ percent of GDP) on an annual basis, while protecting pro-poor spending. Mr PM what is pro-poor spending to you? The issue here is to increase GDP in order to reduce the 1¼ percent. GDP increases when the nation increases consumption. freezing salaries is not a way to increase consumption. We need a professional cabinet! We are sick and tired of being led by ignorance!
Jun 29, 2012, 10:42 AM, Mdoko Dlamini (mabuyefrica@yahoo.com)
The issue is not necessarily salary increments; its on the rising cost of living. It makes no sense for me that the cost of rent, basic foods stuff, water and electricity is rising so many times fold in a year and yet Im still living on the same salary. What more, Im expected to persevere for the next 3 years, yet for the past 2 years my salary was still the same? Thats what Im failing to understand.
Jun 29, 2012, 1:01 PM, Chris Mncedisi (chrismncedisi@yahoo.com)
In other words, loweKunene is extending waya waya by 3 years! How great? The very same man who feared salary cuts would spark a revolution. The very man behind the infamous Circular No.1. The very same man who allowed govt to purchase a jet, recruitment of security forces, endless overseas trips (1st class) amongst a crippling economy. Now he's talking about no wage increase when he'll be getting undeserved millions as an exit package. Like seriously, do we have to sympathise with govt? Kuyabonakala kutsi Barney nelibandla lakhe abakatimiseli ngekwenta imphilo yemaSwati ibencono. Don't blame progressives when they sing, 'Aluta continua.' I pity the students who will suffer the consequences of an irresponsible govt. VIVA WAYA WAYA VIVA!!!
Jun 29, 2012, 1:01 PM, Anthoniser (Anthonym198@gmail.com)
Do you agree with Ministry of Education Director of Guidance and Counselling Lindiwe Dlamini that teachers should support gay and lesbian pupils because "so many children who are gay and lesbian fall into cracks because their teachers are ignoring th