Six counts for hit-and-run soldier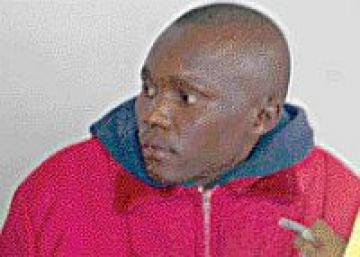 NHLANGANO - The soldier who did not stop after knocking dead a female textile employee at Holneck area, along the Nhlangano-Mahamba public road, has been charged with six counts, including culpable homicide.
Ziba Mamba, 30, of KaMbhoke area, yesterday appeared before Magistrate Musa Nxumalo and the Crown was represented by Fana Harmonious Bhembe while Vusi Sithole interpreted.
He elected to conduct his own defence and pleaded guilty to all counts.
Mamba is based at Nkhanini, after being recently transferred from the Phocweni Army Barracks. He was driving a Honda Civic sedan registered HSD 969 AL when he knocked dead 33-year-old Zheng Yong Factory Garments employee, Thembisile Khumalo (nee Hlatshwako) on Saturday morning.
He pleaded guilty to contravening the various sections of the Road Traffic Act of 2007.
He was warned by the magistrate to appear in court on Monday as his case continues.
---
Comments
Bekasabalekelani vele. Ucabanga kutsi utolandza lalamanye emasotja atomlekela angtsi bayahlanganyelana, kusho kutsi ubakhandze bangekho basayohlanganyela kulenye indzawo.Umtsetfo awumente ubulele umuntfu hhayi silwane kute ke kuhlanganyela la.
Jun 12, 2012, 7:08 AM, M.A. Siwela (sewla@gmail)
Uphumlile wenkhosi ngunamafemu ahulumende mane nje lamagenge lawa boNtuthuko nabashayela letimoto tabo kulemigwaco yalakhaya baye batibute yini kutsi sive lesihamba ngetinyawo empeleni sihambaphi. Ubhizi ngemaspeed humps but kute lapho tsine lesite timoto lakumele sihambe khona but kumele siphekushona emeneni. Kuncono kushona ezulwini mani.
Jun 12, 2012, 7:08 AM, mgubho (labadzala@gmail.com)
Poll: Premature Campaigning
: Do you think Minister Hlobisile Ndlovu is guilty of premature campaigning for giving money to people on the street after they said they'd vote for her?