Runaway soldier no longer part of army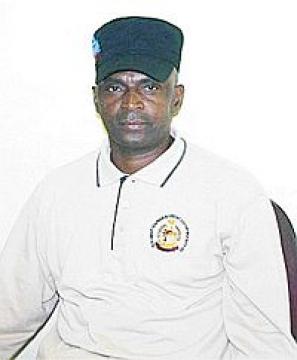 MBABANE - Escaped soldier Madoda Dlamini is no longer a member of the Umbutfo Swaziland Defence Force (USDF).
The new development was confirmed by Major Khanya Dlamini, USDF PRO, in an interview yesterday.
Major Dlamini said it was provided for in the rules governing the army that any soldier who would elect to desert the army for a certain number of days would be considered to have fired himself from the force, adding that Madoda's scenario was no different.
"That he chose to desert the army means he is no longer part of us," he said, adding, "he left the army on his own volition, hence, we no longer consider him to be one of us."
Major Dlamini said Madoda had not been discharged (fired) from the army, but had elected to desert it (ukhetse kuyibalekela imphi).
"As the army, we consider him a deserter and not a member of the USDF," he emphasised.
"I've no doubt that he does not call himself a soldier anymore. This is because what he did is nothing but desertion."
Dlamini said there was no room for desertion in the army.
Madoda, as per the army publicist, deserted the force at the beginning of February while stationed at Mba-ngweni Army Barracks in Nhla-ngano.
The army suspended his monthly salary indefinitely after 30 days.
In February, Madoda went to the High Court and told Judge Qinisile Mabuza that he feared for his life following problems he faced with his superiors.
His last pay in the army was in March this year.
I only want my severance package - Madoda
MANZINI - Madoda Dlamini said he was not interested in being a member of the USDF anymore.
Dlamini, who stated that the army had not been paying him since his suspension a few months back, said he only wanted his severance package and was not interested in being part of the USDF. "I now find other ways of surviving as I am without a job after the USDF terminated my salary in February this year. I am not interested in being part of the USDF anymore and that is just it," Dlamini said.
The soldier had issues with his superiors and was allegedly assaulted by some of his colleagues after showing up at the Mbangweni Army Barracks.
This was after the court order which was issued by High Court Judge Justice Qinisile Mabuza interdicting the USDF to refrain from harassing and threatening him was allegedly forcefully taken from him.