Dr John Kunene wins case, get E250 000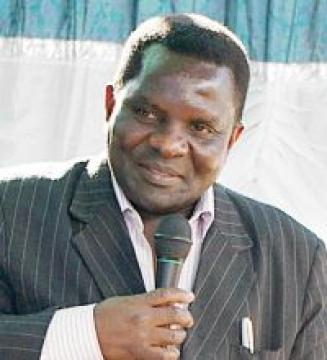 MBABANE – The former Principal Secretary in the Ministry of Defence Dr John Kunene has won his E250 000 salary battle against government.
Industrial Court Judge Nkosinathi Nkonyane yesterday ordered the Civil Service Commission (CSC) to pay Kunene his salary which was nine months in arrears.
Kunene was removed by the King as the Defence Ministry PS on March 18, 2011 after an acute food shortage in the army. His salary was subsequently stopped in May 2011. He told the court that he had been living from hand to mouth trying to convince government to pay him since he had not been removed as a civil servant.
Kunene approached the Industrial Court for relief because he was having difficulty making ends meet, with his school going children and unemployed wife still dependant on him. He had applied that the court should alternatively compel government to grant him his retirement package. He was represented by Lloyd Mzizi. Judge Nkonyane issued an order that the CSC, Secretary to Cabinet Mbuso Dlamini and the Ministry of Health should pay Kunene E254 275.75 in respect of unpaid salaries since May 2011 to January 2012. Also directed to comply with the order were the Ministry of Public Service and the Accountant General, who were also cited as respondents.
The CSC was further ordered to reinstate Kunene's monthly salary with immediate effect. Kunene said he was at Salary Grade E5 when he worked as Deputy Director of Health Services, earning E28 252.83 per month. Kunene had argued that he had not been dismissed from the Civil Service but only the appointment had been revoked and therefore he was entitled to a monthly salary. He said in terms of the Constitution, he was supposed to revert back to the previous position he held before he was appointed Principal Secretary. Kunene was the Deputy Director of Health Services before the appointment.
He had also told the Industrial Court that Dlamini, the Secretary to Cabinet had told him that Prime Minister Dr Barnabas Sibusiso Dlamini had said he would not be given his retirement package, but would be redeployed.
...will also be reinstated
MBABANE – Dr John Kunene will now occupy his previous position as Deputy Director of Health Services, or another of the same rank, The Industrial Court has ordered.
This was directed by Industrial Court Judge Nkosinathi Nkonyane yesterday. Dr Kunene has been sitting at home after his appointment as Principal Secretary in the Ministry of Defence was revoked by His Majesty in May last year.
This followed his application before the court for an order compelling government to comply with its constitutional duty to post him to an equivalent position as the one he occupied before being appointed PS, or at least give him his retirement package.
Do you think government should pass a law to exempt medical supplies from taxation?