The world descends on Malkerns!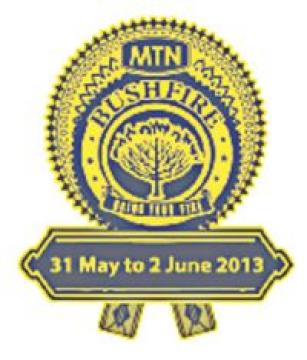 MALKERNS – Over 100 local, regional and international media houses will attend the MTN International Bushfire Festival.
Some of these include BBC, eNews Africa, Channel O, FHM, Zimbo Jam, Soweto Entertainment Magazine, Innermedia, Swazi TV and Makhulu Productions who are the official film documenters of the festival.
This will be the festival's sixth edition and over the years there has been positive media coverage of the event. Several improvements and developments have emerged on an annual basis including the Bushfire website, a variety of methods to purchase tickets as well as the introduction of more than one launch in not only Swaziland but Mozambique and South Africa.
Almost all the afore mentioned media hou-ses have attended the launches especially the one that took place in South Africa where Swazi songstress Nancy G performed.
Buz Publicity happy to do it again!
MALKERNS – Buz Publicity which is responsible for the festival's publicity was also responsible for the first Mandela Day and Lion King South Africa.
This is the second year that the South African public relations company works on the MTN Bushfire Festival. Speaking on behalf of Buz Publicity Christabel Zulu and Bridget Van Oerle said it has been an exciting and fulfilling project to work on.
Pleasure
"We have seen the festival grow and it is one of the highlights of our year. Working with the team at Bushfire is always a pleasure and the amount of work that goes into creating the very special event is admirable," said Zulu.
She said the fact that Young Heroes is supported through the festival makes it a festival with a conscience and it fits into their ethos.
What a privilege for me, says Suzan
MALKERNS – Media Consultant Suzan Crane, says working on the Bushfire Festival has been the highlight of her long public relations career.
She said everyone involved with MTN Bushfire was here for the right reasons and the entire vibe and experience has been nothing but positive.
"In my opinion, the Director of the festival Jiggs Thorne is a visionary. His tireless efforts to improve circumstances for his compatriots, to be of service to the most needy in Swaziland and to reconfigure the traditional festival format is truly refreshing and inspirational," said Crane.
... branded condoms for patrons
MALKERNS – Bushfire has manufactured and is distributing Bushfire branded condoms.
Festival Coordinator Jemima Yong confirmed that as an organisation they take the HIV/AIDS pandemic very serious and have on an annual basis to contribute 100 per cent of the festival profits to Young Heroes which takes care of orphaned children as a result of the pandemic.
Attendants should also look out for the dance troupe which will be dressed in costumes made out of condoms. Over 5 000 expired condoms will be visible on these costumes.
"This is simply part of MTN Bushfire's socially responsible and sustainable ethos," said Yong.
She said Bushfire is fiercely committed to promoting condom use and facilitating dialogue about lifestyle choices.
"We have a mobile testing station on site for every festival," she added.