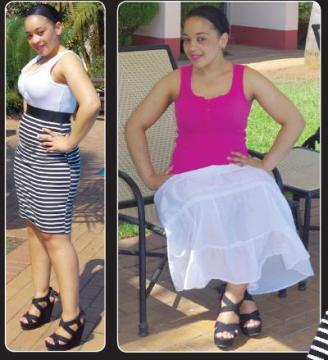 Shanice Reed is only 21 but has achieved more than most girls her age. She holds qualifications from Limkwokwing which include Mechanical Engineering, Architect certificate
MATSAPHA – A week ago, the traffic police arrested a disabled man for driving while under the influence of alcohol.Phila Shongwe, a resident of Mantabeni,
...
MBABANE – Lesotho Prime Minister Thomas Thabane is in hiding in South Africa after an unexpected coup in the mountainous kingdom. In Swaziland, Thabane made headlines
...
MANZINI – His Majesty the King has assured the country's trading partners that the Kingdom is committed to dialogue and peaceful engagement on issues that
...
Conditions for Mbabane, SZ at 7:00 pm SAST
Current Conditions:
Fair, 17 C
Forecast:
Mon - Partly Cloudy. High: 22 Low: 8
Tue - Sunny. High: 22 Low: 9
Wed - Sunny. High: 24 Low: 7
Thu - Sunny. High: 25 Low: 8
Fri - Sunny. High: 25 Low: 9
Full Forecast at Yahoo! Weather
(provided by
The Weather Channel
)
Do you agree with the Minister of Justice that the media is tarnishing the judiciary's reputation?