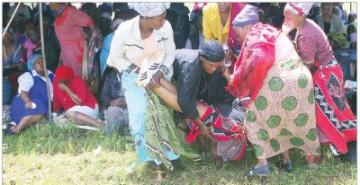 MANKAYANE – A sister of the kombi driver swept by floods at Lushikishini had to be taken off with a stretcher after she collapsed at
MBABANE – The Apostolic Faith Church has obtained an order stopping a breakaway faction from conducting church services at its Gege headquarters on Christmas Day. The
...
MBABANE - A security guard has been arrested for stealing an iPhone belonging to gospel superstar Emmannuel Lambert during the artist's visit to Swaziland. The security
...
MATSAPHA - A number of His Majesty's Correctional Services (HMCS) staff members will be affected as major transfers are coming on Monday. The transfers were announced
...
Weather Data not Available at the moment
Do you think a mass makeover over our bridges and roads would reduce road accidents?